Every brother and sister share a beautiful bond. This bon comprises of love, care, and affection. Raksha Bandhan is the festival that makes this bond stronger. The name of the festival itself states piousness and beauty of this priceless relation. 'Raksha' stands for protection and the word 'Bandhan' means bond. On this auspicious occasion, a sister ties a sacred thread (rakhi) on the right wrist of his brother. In return the promises to protect his sister in all the thick and thin times of the life.
Nowadays, rakhis are available in a huge variety. In the market, you can get rakhi for the brother of every age. From a kid to a teenage brother or elderly brother, you would find a plethora of designer rakhis. You can explore the market and buy the rakhi according to your taste. However, before buying rakhi do not forget to consider the age and personality of your brother. Considering these factors would help you get the best rakhi for your dearest brother.
Cartoon/ Toy Rakhi for Kids
If you are going to buy a rakhi for your naughty younger brother or cute little nephew, you can check out the kids' rakhi. In the market, a variety of colourful rakhis is available for the kids. If your brother loves cartoon, you can buy a cartoon character rakhi for the little kid. You can easily get the rakhis of the popular cartoon character such as Chota Bheem, Ben 10, Tom & Jerry, Angry Birds, Mickey Mouse and many more.
You can also explore the variety of toy rakhis having lights and sound effects. It is the ultimate choice to surprise the little kid. Along with his favourite cartoon character rakhi, you can buy a pack of chocolates for the little boy and pamper him with a delicious treat on this occasion. You can also buy a rakhi gift to stun the little cutie such as cartoon water bottle, a game, mug with Spiderman image and much more.
Stylish Rakhi for Your Teenagers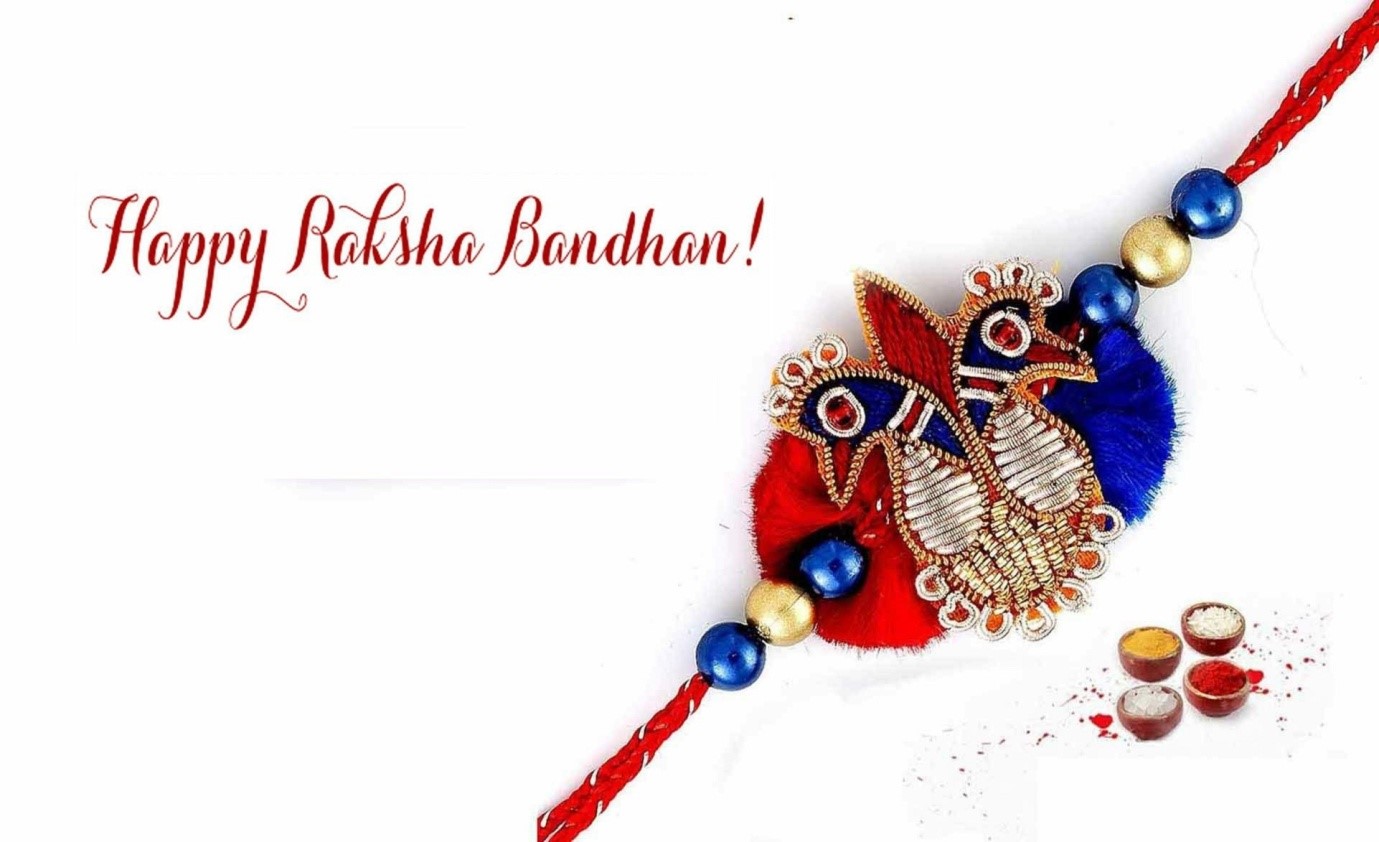 Teenage brothers are more likely concerned about their looks and style. Considering their age and looks, you must find a rakhi that suits their personality. You can buy a bracelet rakhi for your teenage brother. It is the ideal choice for the boys of that age. A silver bracelet is a perfect rakhi item for your younger brother. He can wear that bracelet as an accessory with ethnic wear as well as casual wear. If you are not coming home for this Raksha Bandhan, you can buy the rakhi online and get the gift ideas for rakhi as well.
Rakhi Set For Married Brother
According to Hindu culture, the wife is considered as the better half. Without a wife, every ritual is incomplete. Therefore, for your married brother, you can buy a rakhi set. Rakhi set includes two rakhis, one is for brother, and another feminine rakhi is for the sister-in-law. These rakhi sets are available in numerous options such as kundan rakhi, stone studded rakhi, jewelled rakhi, gotta patti rakhi and many more.
With this beautiful rakhi set, you can express your profound love for your brother and bhabhi too. It would help you to bring her close to your family and make her feel special. You can pair up the fancy rakhi set with some sweets and decorated rakhi puja thali that contains the tilak accessories. It would add a traditional touch to the auspicious occasion.
If you wish to buy the rakhi for the elderly persons of your family, then you can go for something conventional. You can buy and send rakhi like mauli rakhi, resham dhaga rakhi, rudraksha rakhi, chandan rakhi . This choice would melt their heart.